About FANN-A'-PORTER
Its with great joy that we announce relocating under the umbrella of The Workshop.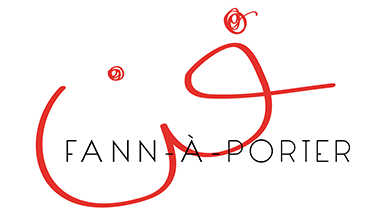 At Fann A' Porter ( Fann is the arabic word for "art") there is a space for artists, a space for designers, areas allocated for Fann's objets d'art, and as a tribute to the UAE there will always be a representation for emerging Emirati artists.
In the new location at The Workshop, we proudly present a group of new talents from all around the world, and welcome again those who have been with us before.
For our future plans we are looking forward to be part of the Art Week in March, participating at Dubai Design Days with our designers, and at Dubai Art Fair with our artists.
I would like to thank especially the Kempinski Hotel Management, and the Hotels Asset Management at Majid Al Futtaim Properties for the support and trust they gave us during all the previous years of collaboration until now. A special thank you for my family and friends for their understanding and unlimited help that facilitated the path for us to reach were we are hoping to continue with them towards yet further achievements.
FANN-A'-PORTER [' Fann' is the Arabic word for 'Art'] We carefully collected beautifully designed objects of art, messages that artists and designers from around the globe wish to convey to you hoping that their work satisfies your visual tastes and speaks to the inner 'you'! Ideas, in the form of paintings, wearable art, jewelry, home accessories, furniture, and much more- all uniquely designed in limited editions to bring joy and happiness to you and your special beautiful others!"